Design
Our office is equipped with a team of engineers that can custom design products based on the client's needs, or analyze a design for potential problems and suggest improvements. We are proficient with SolidWorks and AutoCAD. Because we are designers as well as fabricators, we have the understanding, discipline, knowledge and technology to help turn concepts into products.
Prototyping
Newburgh Metals can quickly turn around our customer's sample parts that can be assembled and tested onsite – therefore expediting the production process. Using our state-of-the-art manufacturing equipment, accompanied by our engineering software, we can make prototyping quick and efficient.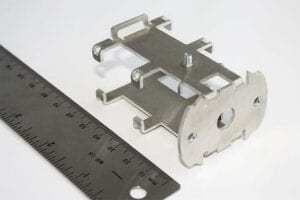 Sheet Metal Fabrication
Newburgh Metals is a one-stop precision sheet metal fabrication shop. Listening to our clients' needs is the first step in our sheet metal fabrication process. We use the latest in sheet metal fabrication equipment that can run round-the-clock if needed.
Read More
Welding
Our certified expert welders have the expertise and equipment to weld various materials, such as stainless steel, aluminum, and cold roll steel.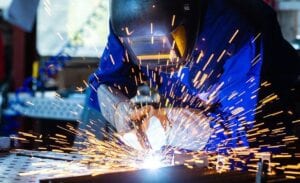 Read More
Machining
Our fully equipped machine shop specializes in millwork, lathe work, surface grinding, as well as custom tool making for complex jobs. Our machines can drastically cut machining time, costs, and operator error. We can do turning and machining operations in one setup instead of multiple setups on more than one machine.
Powder Coating
The key to powder coating lies in the pre-treatment. Our 600-foot automated line meets and exceeds specifications. It incorporates a 5-stage pre-treatment wash, giving us industry-leading corrosion protection.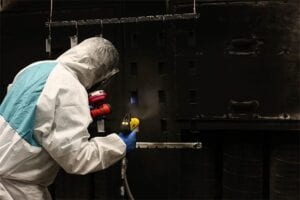 Read More
Assembly and Integration
We staff a large team of highly skilled mechanical and electro-mechanical assemblers. We take a product made in-house and integrate different components such as nuts, bolts, electrical wiring, and more. Newburgh Metals will assemble them into a customized final product, catering to your specifications and needs.
Additional Services
We also offer Pyrolysis Stripping and Finishing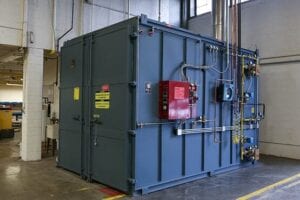 Read More